ARTISTS, ARTISANS & MAKERS

   
Hi! I'm an artist living in beautiful Penticton. I love drawing animals of all species but have a special affinity for cats. My work is cartoony and colourful, and I hope it makes you smile!
Reach Me At :
lindsaypeltzart@gmail.com
Find My Work For Sale At :
Ko-fi
tea towels
Etsy
mugs, prints, blankets
~ PFP COMMUNITY BADGES ~
Thanks to The Art of Lindsay Peltz for supporting both of Pet-Friendly Penticton's events in 2022~!
The Art of Lindsay Peltz is Pet-Friendly Penticton's Featured Creator for April & May 2023!
For the months of April & May, Lindsay's work is featured in the cover image for our Pet-Friendly Penticton - Shop & Swap group on Facebook!
We will have a 'Meet The Maker' interview from Lindsay soon~! 
Lindsay was invited to be our first Featured Creator but future Features will be decided by a random draw from a pool of entries on a contest post in our Community Board group on Facebook.
Are you a pet-centric local artist?
Would you like your work to be featured next?
Join the Pet-Friendly Penticton - Community Board Facebook group and watch for a contest post for the coming month to be posted in the last week of the current month.
 CONTEST OPEN SOON!
Like what you've seen here? 😻 Share The Art of Lindsay Peltz's Listing! #𝘚𝘜𝘗𝘗𝘖𝘙𝘛𝘓𝘖𝘊𝘈𝘓𝘉𝘜𝘚𝘐𝘕𝘌𝘚𝘚
View full details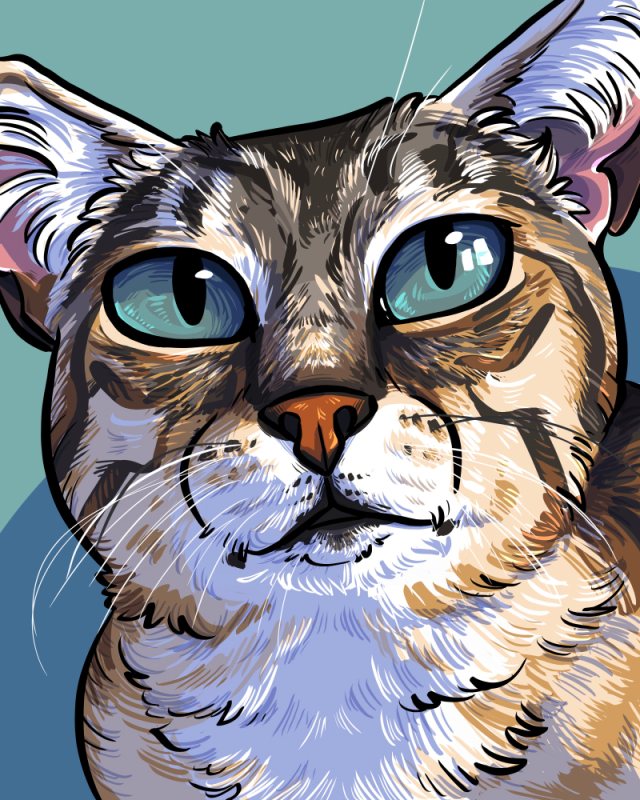 Collapsible content
Animal Shelters & Rescue Organizations
Artists, Artisans & Makers
Health & Wellness

CHIROPRACTIC, MASSAGE & PHYSIOTHERAPY


Konanz Chiropractic

DENTISTRY & ORAL HYGIENE


Okanagan K9 Smiles

VETERINARIANS

PENTICTON

Anderson Veterinary Clinic

BCSPCA Penticton
Veterinary Hospital

Lindsey Veterinary Hospital

South Okanagan
Animal Care Centre

 

SUMMERLAND

Summerland Animal Clinic

OKANAGAN FALLS

Central Ridge Veterinary Clinic

Three Valleys Veterinary Svc

 

WEST KELOWNA

Carrington Animal Hospital

Rose Valley Veterinary Hospital

West Kelowna Veterinary Hospital

Westbank Animal Care Hospital
Keep & Care

DOG WALKERS

| | |
| --- | --- |
| ElderDog Okanagan |  Unleashed Pet Services |
Training & Education

FIRST AID

| | |
| --- | --- |
|  Pet First Aid & Training by Maddy Ivanoff |   |

TRAINING FOR DOGS

Alpha Dog Training

Okanagan Trick Dogs

Simone K - K9 Possible

Trick Dog Tutor

Wei With Tails
Pet-Friendly Places - Penticton & Area

PET-FRIENDLY ACCOMMODATIONS

RETAIL - Art, Gifts & Games

RETAIL - Clothing, Shoes & Apparel

RETAIL - Bikes, Cars, Trucks & RVs

RETAIL - Liquor Stores & Dispensaries (19+)

OFFICES & SERVICE COUNTERS





Pet-Friendly Places - Oliver & Boundary

RETAIL - Art, Gifts & Games

RETAIL - Liquor Stores & Dispensaries (19+)
Community Partners

NON-PROFIT PARTNERS

Community Foundation of the 
South Okanagan Similkameen

Long-Haggerty
Regional Community Foundation

Penticton & District
Community Arts Council

Penticton & Wine Country
Chamber of Commerce

City of Penticton

Bobi McMillan

Cole's Penticton

Cowork Penticton

The Nest

Splendid Bastard Beard Supply

Sun Valley Kettle Corn